Benefits of Electric Bikes: Are we under-estimating those?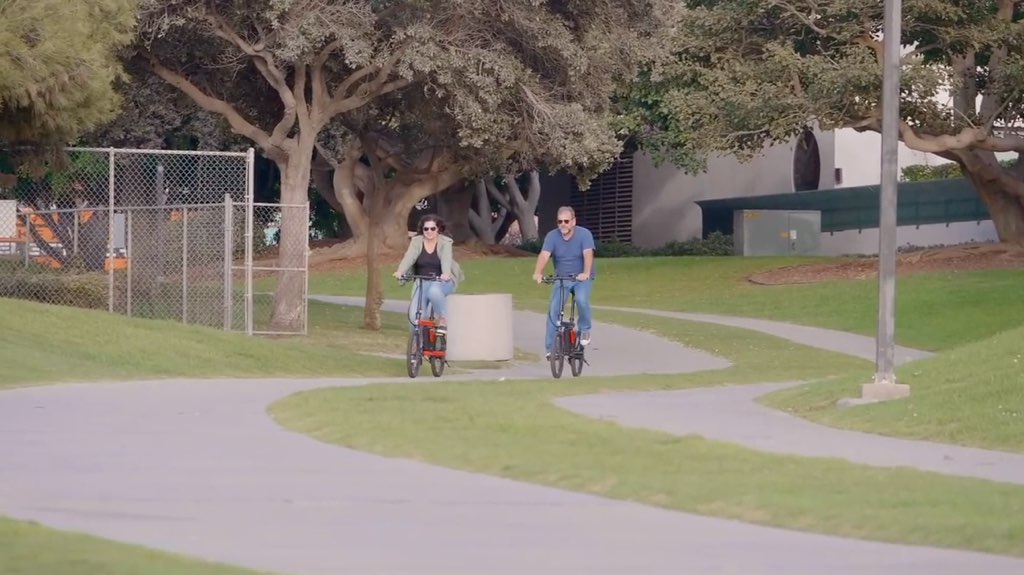 Technology has improved our lives in almost every aspect. With each passing day, we come across numerous inventions that positively impact our lifestyles by keeping us healthy and fit whether it is through medicine, renewable energy, or new creative sporting ideas. Electrical bike is one of these innovative inventions. Along with the ease, it provides in travelling it is also beneficial for health.
Travelling is an everyday necessity and adopting an active means of transportation like electric bikes goes a long way in not only making people get fit and healthy but also lowering their risk of illness, to improving air quality and reducing congestion.
Let's explore the health and last-mile connectivity problem electric micro-mobility vehicle like e-bike provides.
// Ebikes Physical health benefits
Riding an e-bike can burn up to 500 calories per hour. You might be thinking "how?". So Technically, E-bikes are called pedelec bike where the rider's pedalling is assisted by a small electric motor. 1:1 pedal assist system (PAS) activates motor only when the user pedals the bike. The PAS motivates the user to pedal naturally and helps you get that calorie burn.
Further, Ride 2 Work or Ride 2 School regularly can be an easy way to incorporate regular exercise into your busy day which cures many health problems such as increases flexibility, strengthens muscles, lessens joint pain, decreases body fat level, improves posture and reduces depression and anxiety.
// Economic benefits
According to the report released by the Queensland Department of Transport and Main Roads:
The cost of buying and maintaining a bike is around 1% of the cost of buying and maintaining a car.
Riding a bicycle 10km each way to work each day will save about $1,700 per year in transport costs (including all running costs and depreciation). Also, bicycle parking is usually free, easily accessible and more convenient than car parking.
On average, every $1 invested in cycling infrastructure returns almost $5 in health benefits, reduced traffic congestion and other benefits.
// Reduces Risk of Critical Diseases
 "Cycling for more than 30 minutes a day can reduce the risk of diabetes by 40 percent." As per a research conducted in Finland.
Studies show that riding bikes regularly:
Reduces the risk of bowel cancer and lowers blood fat level.
Protects people from heart problems as it strengthens heart muscles and improves cardio respiratory fitness in physically inactive individuals.
Also reduces the risk of type-two diabetes, high blood pressure and obesity.
// Mental health benefits
A healthy mind is your key to a contented and productive life. E-biking along with its physical health benefits also improves your mental health. Orderly uniformed movements of cycling relax the brain, stabilizing both physical and mental functions. Cycling promotes new thought patterns that give you a feeling of calm and well-being.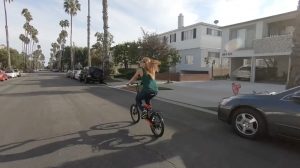 Riding bikes triggers the release of 'feel good' chemicals in the brain that makes you feel happy.
 It also helps in treating depression. Basically, it reduces inflammation and assists neural growth which leads to the feeling of relaxation. E-biking can be a source of distraction for those who struggle with constant depressive thoughts.
New research conducted at the University of Oxford found "cyclist between the age of 50-83 get numerous cognitive and health benefits from riding a bicycle, whether it is electrically assisted or pedal powered."
E-biking helps in improving cognitive health functions– mental processes that receive, store and process information.
// Environmental benefits
We may not think but electric bikes solve some of the environmental challenges that we face:
Zero-emission e-bike is a pollution-free and sustainable mode of transport.
It reduces the need to build, service and dispose of cars.
It conserves roadway and residential space, thereby providing opportunities for less concrete and more plant life in urban areas.
This article is brought to you by Moov8:
Moov8 is a reliable electric micro-mobility service provider. We offer quality Electric Bikes, Scooters and Trotter MAGWheel through innovative programs.
Want to be an exclusive retailer or distributor of Moov8 in Australia and New Zealand? Contact us
Learn more about moov8 by visiting https://moov8.com.au/